Meet Linda Thompson Gonzalez
Experienced Leadership for a Better Future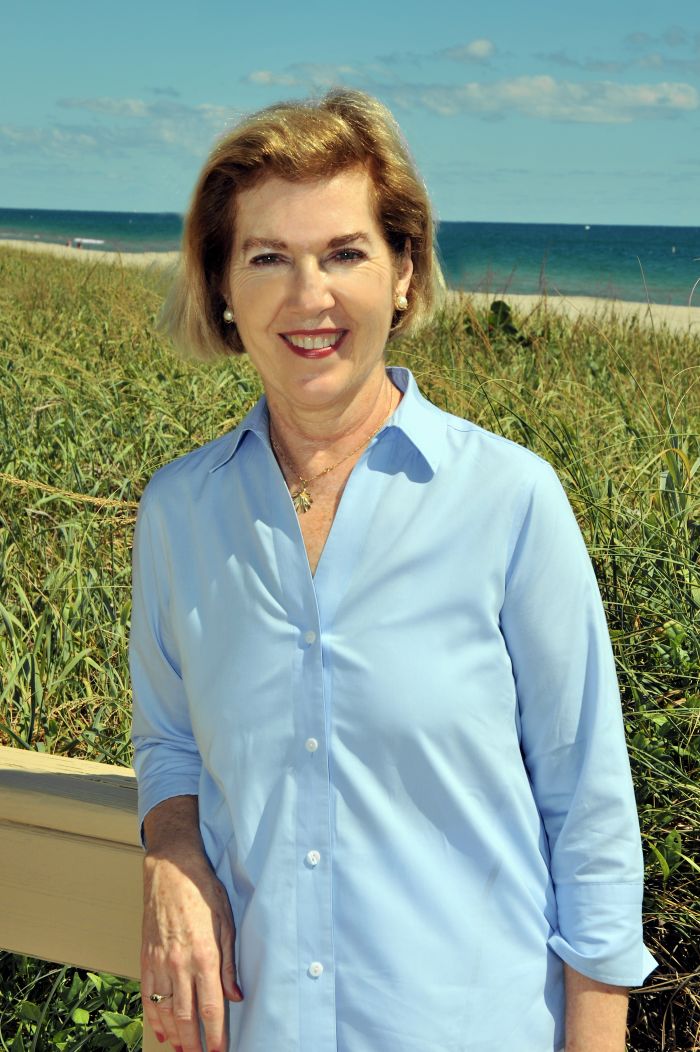 Linda is a former Senior Foreign Service Officer and Assistant Inspector General. As an attorney she has specialized in assisting small businesses to succeed, and as an activist brought quality pre-school to her community.
Linda is running to use her broad experience and proven ability to help meet the challenges that threaten the future of her children and grandchildren:
-Sea level rise and clean water
-Gun safety
-Civil and women's rights protection
-Making education a priority
Linda González es una oficial jubilada del Servicio Exterior de los Estados Unidos, abogada y ex inspectora general adjunta de Asuntos del Congreso y Medios de Comunicación del Departamento de Estado de los Estados Unidos. Tiene tres hijos adultos, seis nietos, y quiere ser tu voz en Tallahassee, para abogar por decisiones más sabias que construyan un futuro mejor para todos.
Linda grew up in a farm community in Southwest Michigan and worked as a lifeguard and waitress to earn money for college. She graduated from the College of Wooster, Ohio, with a B.A. in Political Science after a sophomore Washington Semester on Capitol Hill, and a junior year abroad at Bogota University, Jorge Tadeo Lozano, Colombia. Linda started her career in Washington, D.C. managing public and congressional affairs with the Office of Minority Business Enterprise at the U.S. Department of Commerce. After law school (Catholic University Columbus School of Law) her private law practice focused on small business start-ups. As a community leader and mother of three, she advocated successfully for pre-K education in the D.C. public schools, historic preservation, and recycling legislation, and promoted efforts to remove lead from paint and gasoline. She joined the U.S. Department of State as an attorney in the Office of Inspector General (OIG) and later became the Assistant Inspector General for Congressional and Media Affairs. As an Assistant IG, Linda led efforts to promote better management and prevent waste, fraud, and abuse of taxpayer dollars through ongoing audits, inspections of overseas embassies, and criminal investigations. She worked to hold officials accountable, prevent abuse of public office for personal gain and led teams to train and establish anti-corruption programs overseas.
When her children went off to college, Linda joined the Foreign Service and served as a Public Affairs Officer in US Embassies in Bogota, Montevideo, Buenos Aires, and Lima, until her retirement in 2014. As a foreign service officer, for 14 years, Linda led multi-disciplinary teams to bring training and educational opportunities to students, small businesses, and professionals. As a Public Affairs Officer, Linda also served as the President of the Fulbright Commission in each country. The Fulbright Commission establishes bi-national partnerships for student exchanges around the globe that enhance mutual understanding, create enduring personal and professional ties, and serve as a foundation for longstanding U.S. leadership around the globe.
Linda has over 30 years of public service experience. Competence, credibility, and compassion have been the hallmark of her entire career. She is running to serve as the Florida House District 93 Representative to put "public service," back in practice, to foster decisions that will build a better and healthier future, and serve the community's long-term interests, rather than short-term special interests.